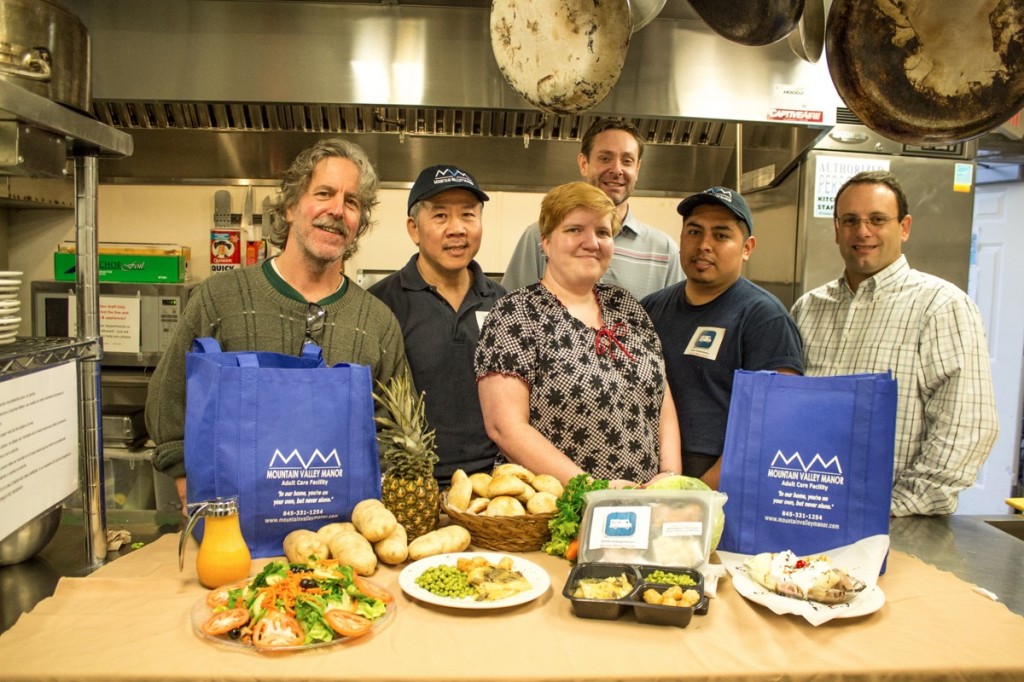 Edible Independence mission is to make healthy, tasty and affordable frozen meals for people who want to eat well at home, and deliver them to customers homes or business.
MVM-Home is a non-profit company started in 2014. Edible Independence is our first program, designed to meet the challenge of providing healthy and tasty food to people who need it in their home. Whether seniors who are aging alone in their own homes, with the assistance of loved ones, caregivers and aides, or persons with little time in their busy lives, we have a way to help make sure nutrition and goodness are delivered. No contract, nothing to sign, no ongoing obligation, call and we deliver. Many customers do sign up monthly, and save $20.
Persons who are on Medicaid may qualify for having their health insurance company pay for their meals, under the Managed Long Term Care (MLTC) program.
MVM-Home Edible Independence was created by Sal PePaola and Taber McNaughton, owners of Mountain Valley Manor Adult Home in Kingston NY a 53 bed facility that normally operates at capacity, with a waiting list.
Eating right is essential to healthy aging. A poor diet is tied to an array of senior ills, from falling to diabetes and depression. Eating right is, literally, an investment in health.
Edible Independence is designed to be both appealing and affordable, that is, taste good and be good for you.
The use of an already operating kitchen and once a week delivery ensures quality control and allows us to provide the service at an extremely affordable price.